Timber Frame Design
The core of my business is timber frame design. I work with small and large shops, individual craftsman and large companies. I can produce designs that are cut by hand or create a 3d model for use with your own shop processes.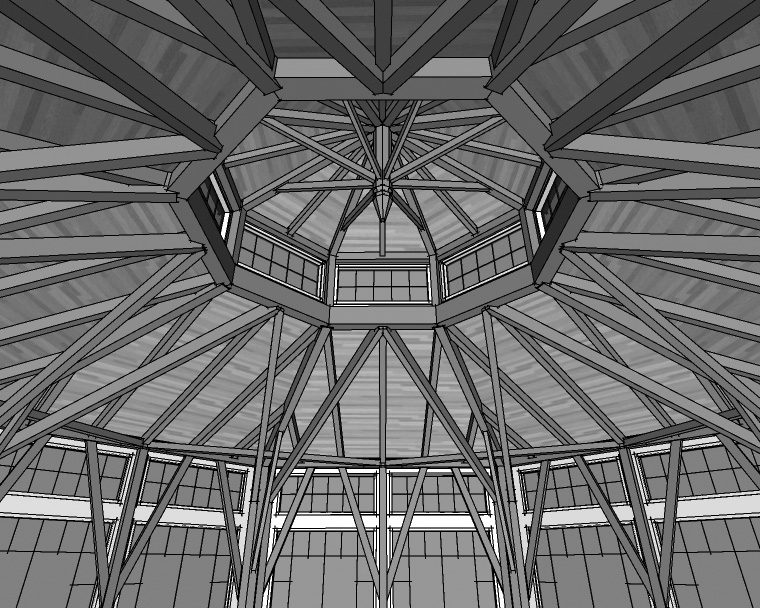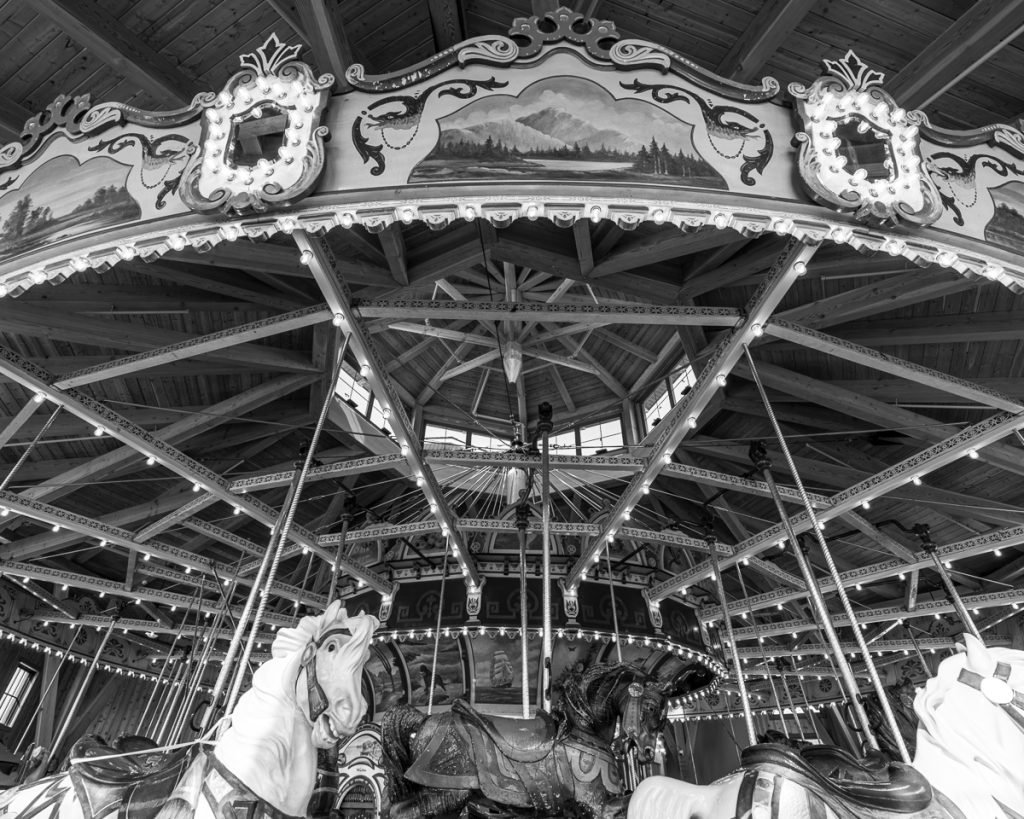 3d Modeling for Client Presentation
The first step for my involvement in your project is often a schematic design for client approval. I often work from imported architectural drawings from your architect or designer, your hand sketches, or just a footprint and your favorite images that you found on the web.
Schematic Design, Design for Pricing including Material Lists
Once you or your client like the direction and overall size of the frame I will refine the design, update timber sizing and I can produce color coded models for engineering review and material lists exported from the model for estimating and pricing.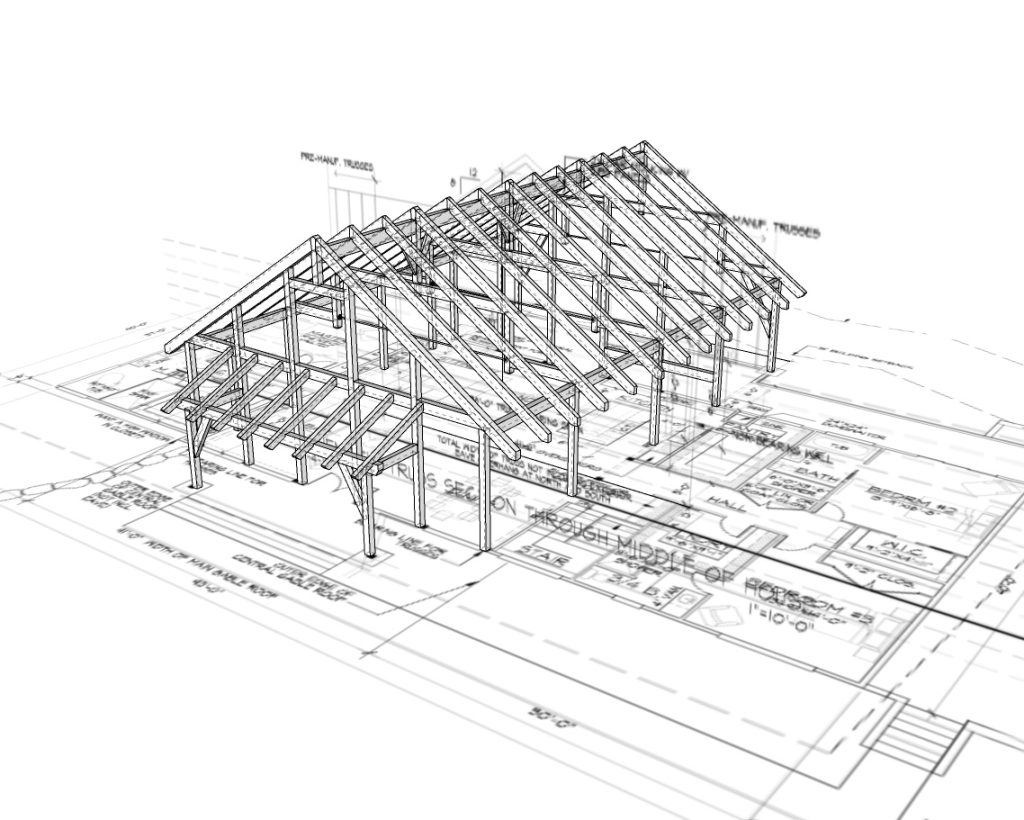 Shop Drawings and Joinery Design
Depending on the needs of your client or shop I often generate timber frame shop drawings. These include as much or little detail as required for fabrication – including joinery design and any special conditions needed for the fabrication of the timber frame. I often coordinate with your builder, design team, architect and engineer.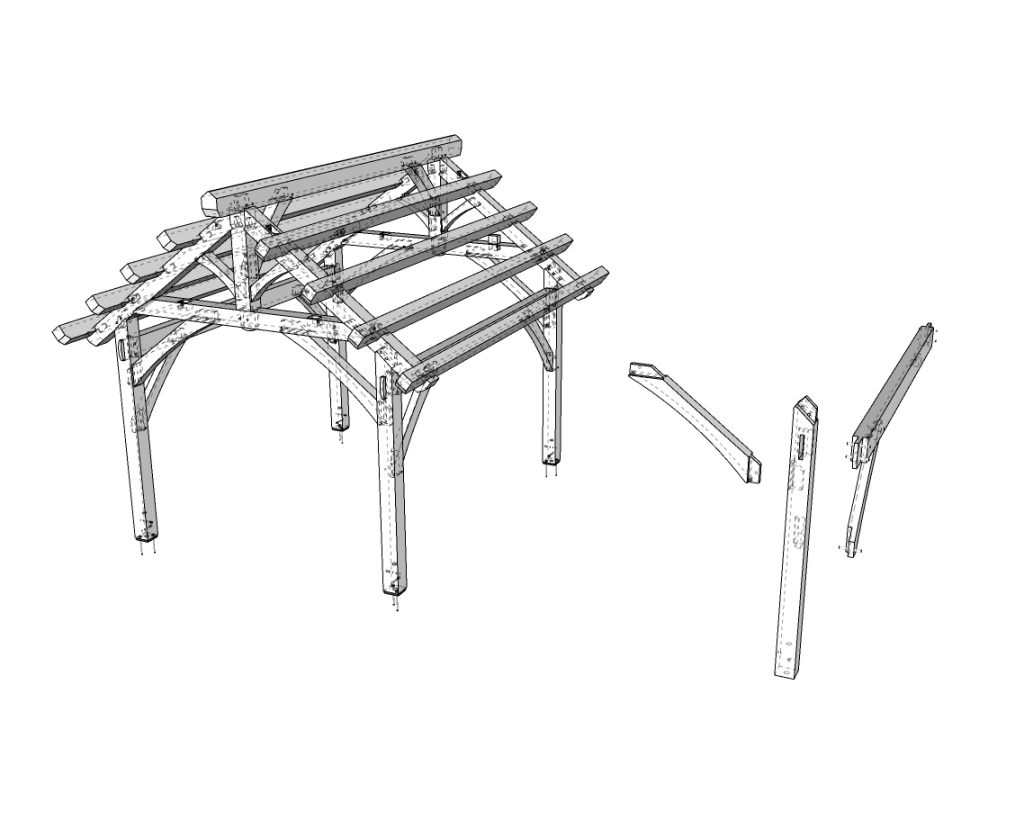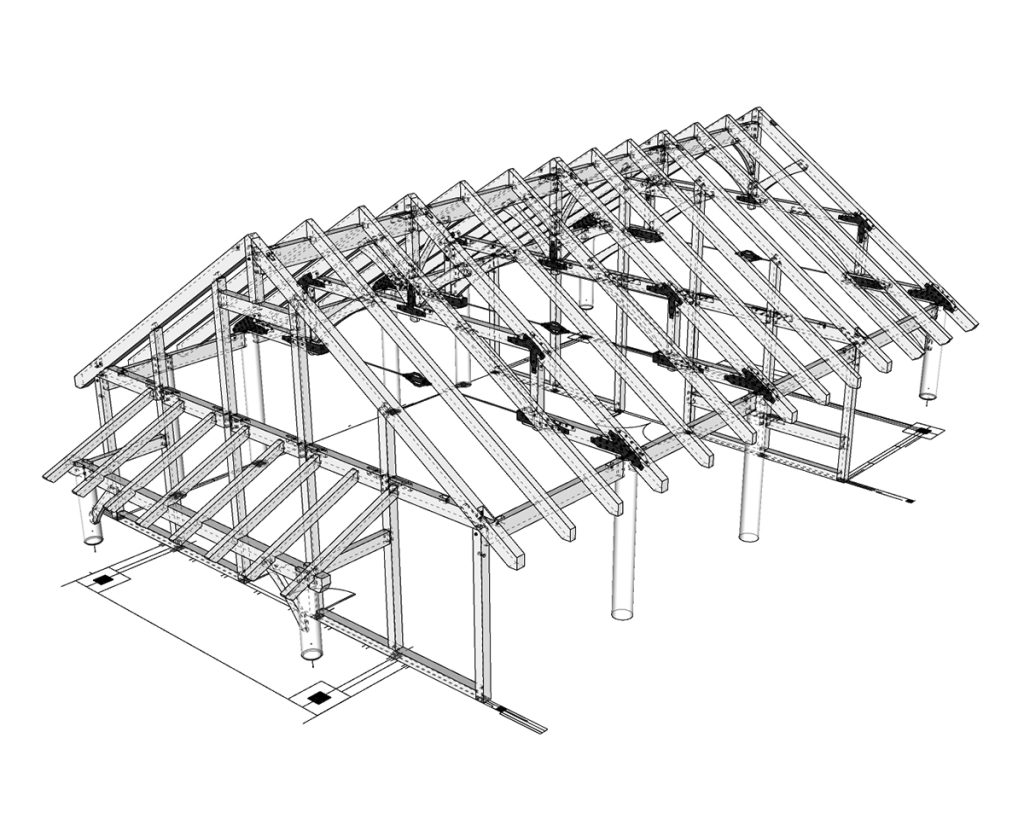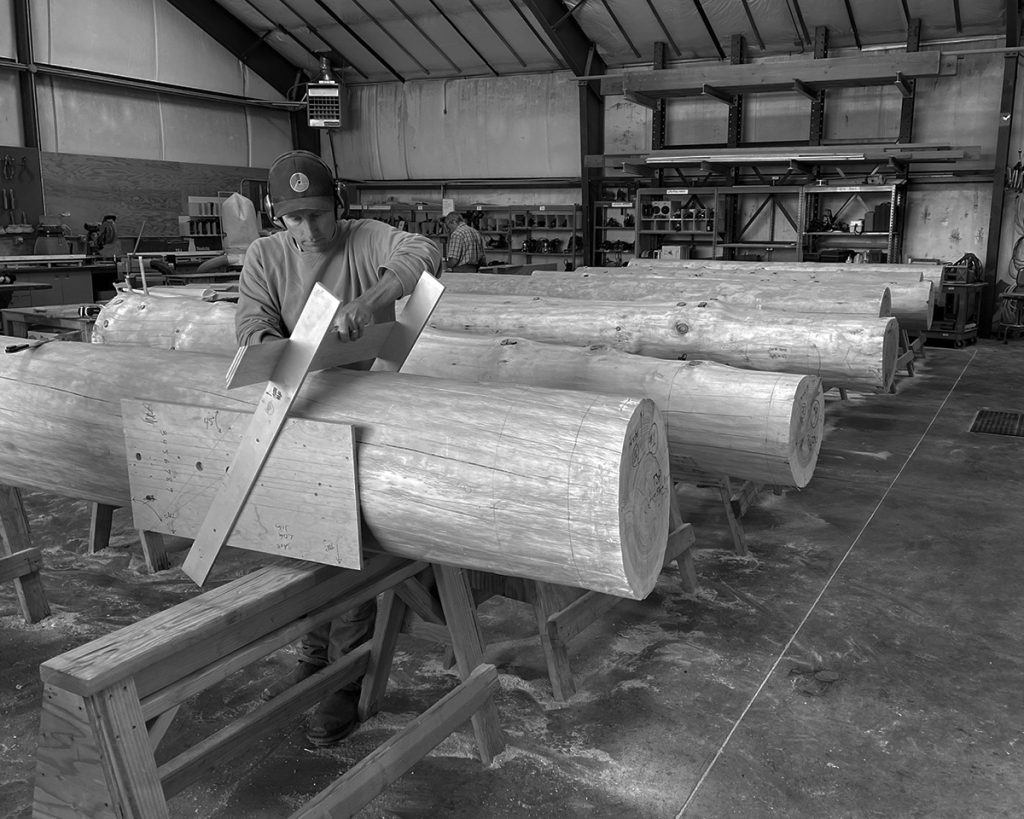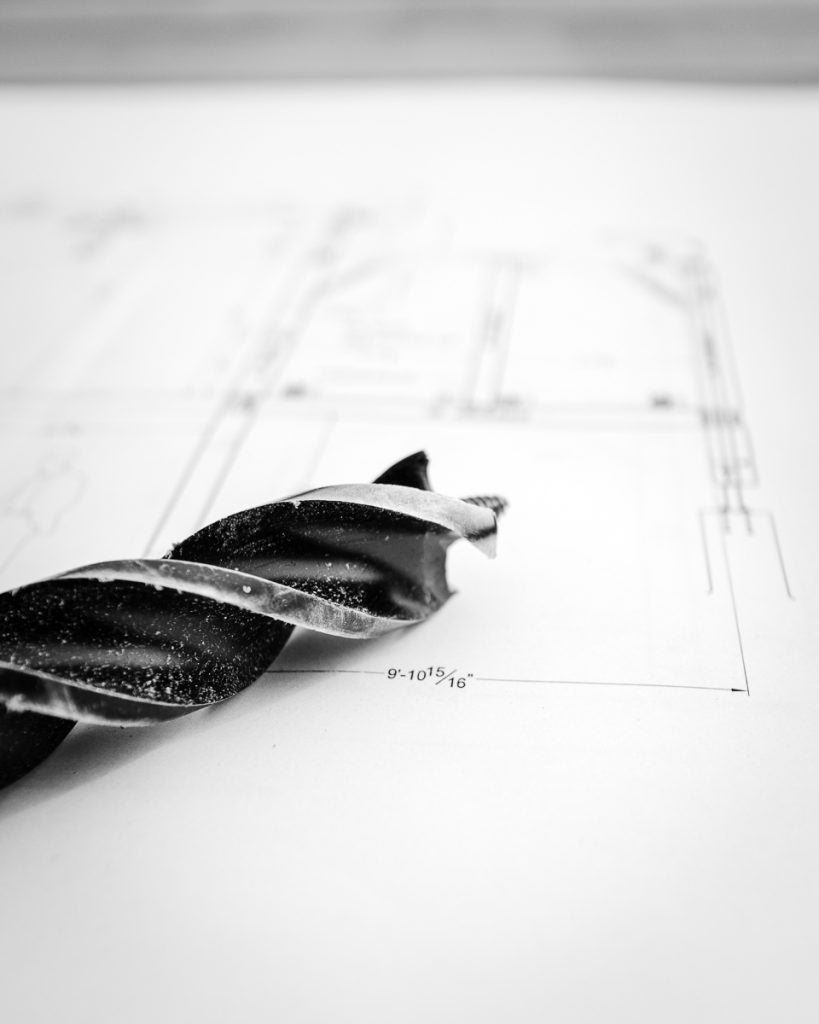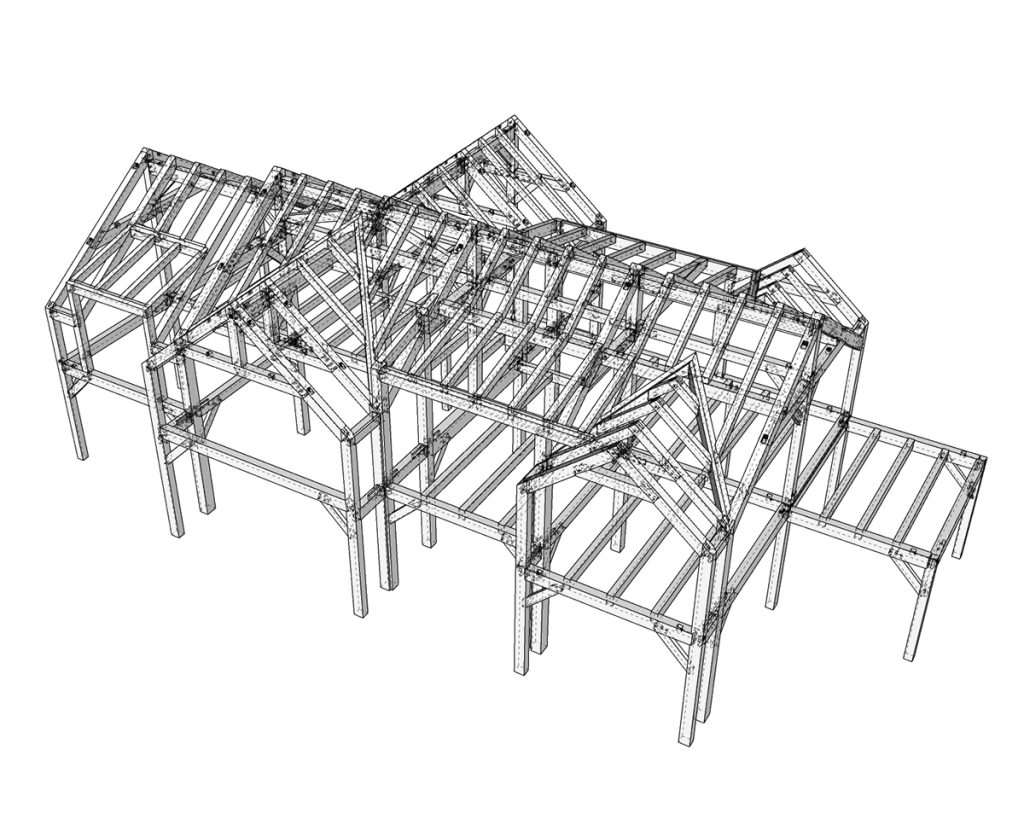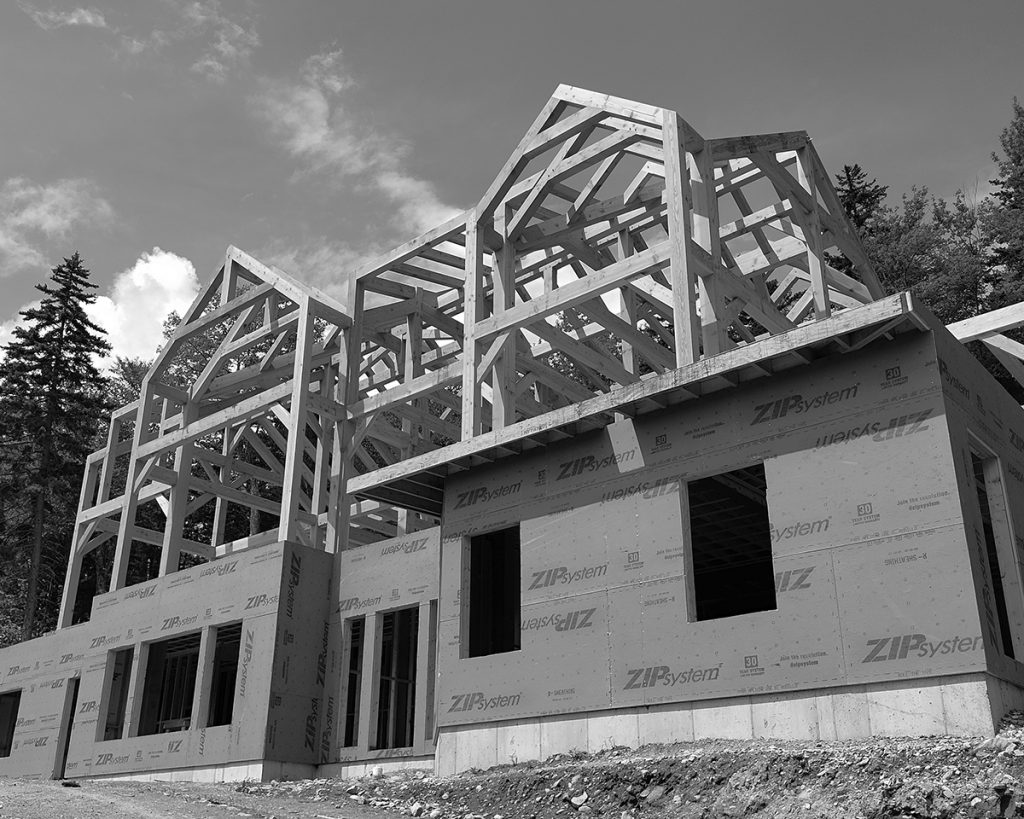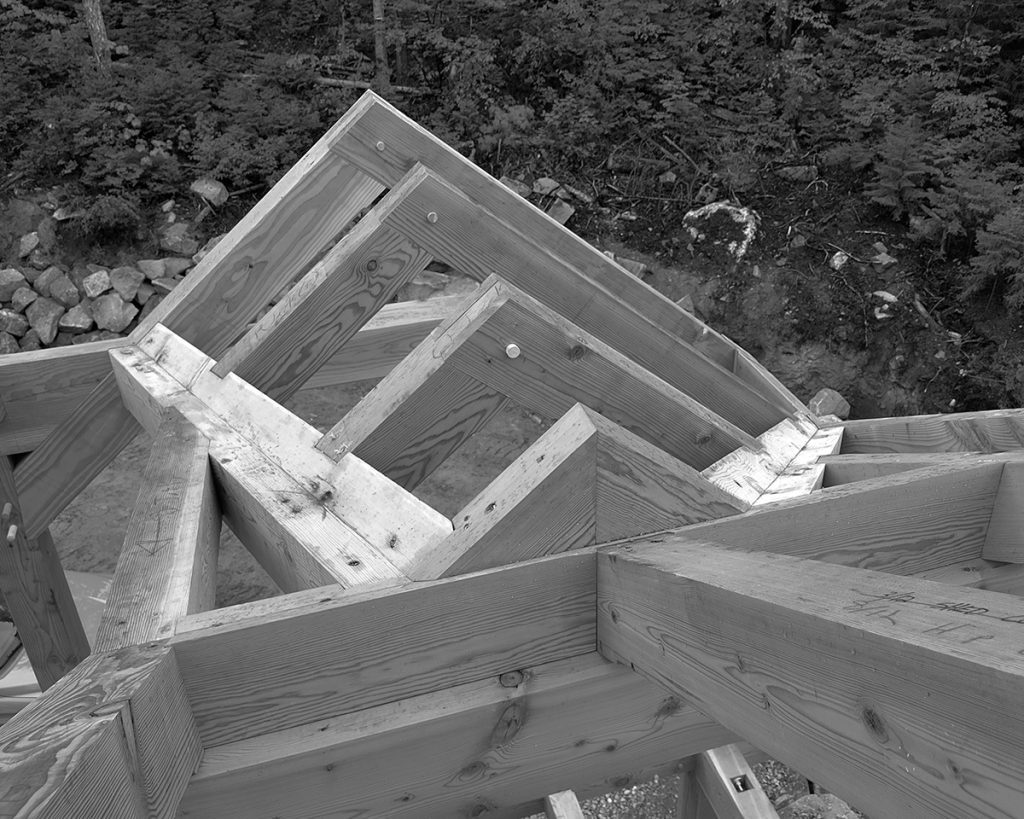 Permit Drawings
In addition to providing detailed drawings for the shop I can provide stamped permit drawings for the timber frame components as needed. Depending on the requirements of your project I work with colleagues licensed throughout the US and Canada to provide and coordinate sealed plans for building department submittal.